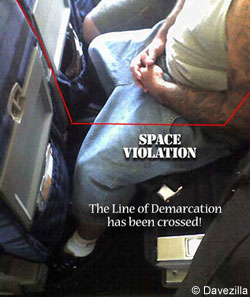 Breaking News...
United Airlines to charge double for obese passengers...
In the story, the airline management shared with the media that they've received legitimate complains about horizontally challenged passengers on the plane occupying two seats or cramping travelers seated in the middle of three seat rows or columns.
Have you had similar stories? ;-)
Story
here
.
(Photo from Fat Man Unleashed blog/Davezilla.)