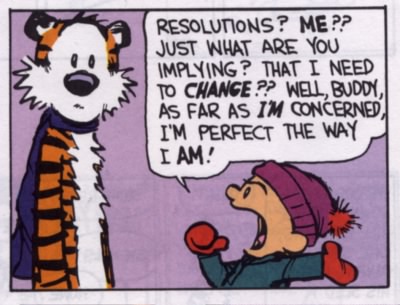 It's not a House Resolution from our dear Legislature but it's Saipan Middle Road's New Year's Resolution for 2008 blog post. This post has been inspired when I saw Larry King Live today with all the Biggest Loser cast and trainers in it. The guests mentioned that every year people mostly would come up with NY resolutions that include losing weight blah blah blah.
Well, here goes our own New Year's resolutions for 2008:
We will "attempt" to:
1. Be nice with our posts.
2. Be in the middle, seeing both sides of stories
3. Post more stories or thoughts as much as possible
4. Combat laziness in our workplace
5. Focus on good things
6. Find our happy places most of the time
Sorry, we will still accept anonymous comments especially if they make sense...
(Well, we all know that we break our resolutions every year...)
The Reveler